Description
Take on tough jobs with confidence and precision with this SKIL PWR CORE 20™ 6-piece power tool combo kit. This brushless combo kit has you covered for any job, big or small. Drive through a variety of surfaces with confidence and precision with the PWR CORE 20™ Brushless 1/2 Inch Drill Driver. This electric drill's brushless motor provides power in every drive, and the speed settings provides maximum control for every project. Choose from 17 torque settings and an added drilling mode for just about any application. Utilize the 200 ft⋅lbs of torque the impact wrench delivers for fastening and nut-busting the toughest jobs at hand. The brushless jobsite blower's 3-speed design provides versatility for a wide range of jobs, while the variable speed trigger enables greater control of the 110 CFM of power. The inflator is equipped with a Digital Pressure Gauge to set and view PSI in real time, and Automatic Shut-off allows for hands-free operation. When it comes to dust management, look to the SKIL 20V Handheld Cordless Vacuum to keep your workspace clean. Its compact design makes it easy to use, while its 22oz dust container and high-suction capability make it a must-have. The LED Area light is equipped with a 120° pivoting head, allowing for complete illumination of your jobsite. PWR CORE 20™ Patented Battery Technology keeps the battery running cool and maximizes power for up to 25% longer run time and 2X the battery life.
Specs
Drill Driver
Chuck capacity: 1/2''
Variable speed switch: Yes
Inflator
Max. pressure (bar): 11
Hose length (Metre): 0.68
Impact Wrench
Collect capacity: 1/2" Anvil
Variable speed switch: Yes
Jobsite Blower
Max Air Speed (kilometre per hour): 290
Max Air Volume: 110 CFM
Area Light
Luminous: 200/400
number of brightness settings: 2
Vacuum
Max Suction Power: 3.8kPa (15 in. H2O)
Dust Capacity: 22 oz (650ml)
Download Manual (PDF)
Get Parts List (PDF)
SUPPORT FOR YOUR SKIL Tool

Get help
Contact Us

Parts
Order Parts

Register Product
Register Now
Do You Have Enough Power?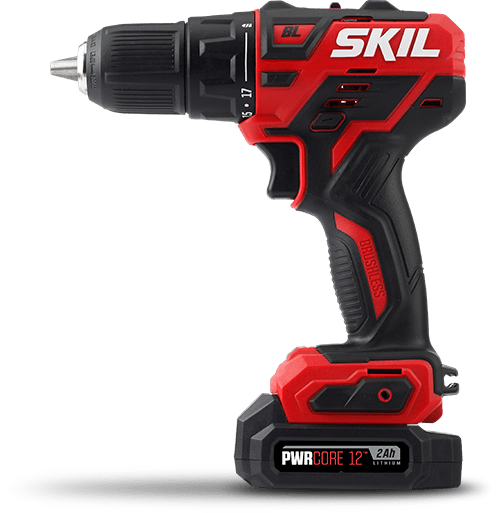 The must-have tool for projects big and small.
Explore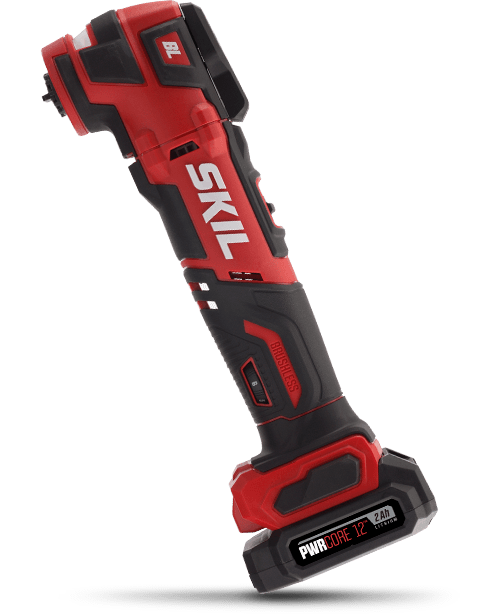 Tackle multiple projects like detail cutting, sanding, and more.
Explore