Before You Contact Us
Find your tool's model number and serial number so we can better assist you. The label on your tool may look different but will contain all the required information.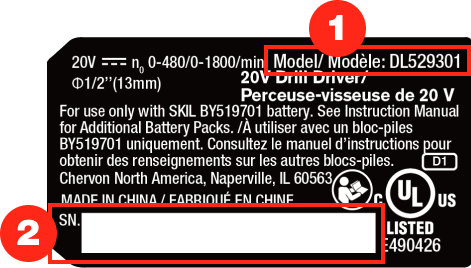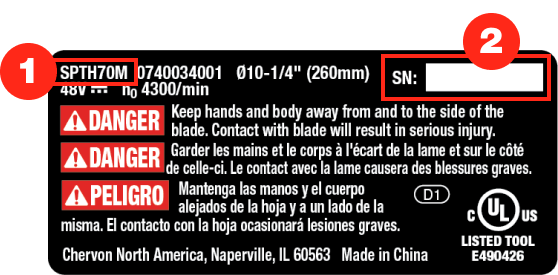 Click here for service centers. Please call customer service or the service center before bringing your tool in.
Get parts for select SKIL tools here.
Contact Us
For service in the United States and Canada, please call for live customer support:
1-877-SKIL-999 (1-877-754-5999)
Monday – Friday, 7am – 7pm (CST)