PWRCORE 12™
The PWRCore 12™ system offers a range of tools with compact, lightweight power and innovative features—perfect for DIY projects from hanging shelves to cutting drywall.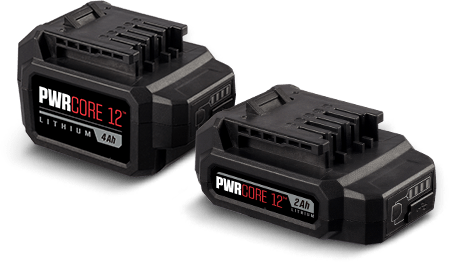 Why Choose the PWRCore 12™ System?
Every tool in this system is compatible with any PWRCore 12 battery, and includes these advanced features:

Compact Power
PWRCore 12™ tools have brushless motors, which makes them more compact, efficient, and lightweight.

Longer Run Times
Our patented battery innovation features advanced technology that keeps the battery cooler and running longer—up to 25% longer.

Fast, Smart Charging
Power up to 25% in just five minutes* with PWRJump™, and use PWRAssist™ Mobile Charging to charge your other devices anywhere, anytime.
Find the Right Tool
Use the drop-down menu below to narrow your search