Description
The SKIL Self-Leveling Green Cross Line Laser Level is a compact tool that makes it simple to install projects like cabinets, trim, and chair rails. The tool automatically levels, and it features intuitive indicators that let you know when you're not level. Its bright green lines offer superior visibility, and the horizontal and vertical lines can project to a distance of 65 ft. The integrated, rechargeable Lithium-Ion battery has a micro-USB port for charge-and-go convenience, plus green, yellow, and red LED indicators to let you know the current charge status. The multifunctional clamp can be used on the top or the bottom of the tool for easy positioning on a ladder, table, and lots of other surfaces. And for projects where you might not want your lines to be level or plumb, like specialty paint treatments, the SKIL Self-Leveling Cross Line Laser has a locking mode that lets you position the projected lines at any angle you choose.
Specs
Battery Life (Hours): 6
Battery status indicator: Yes
Battery type: 3.7V, 1200mAh, Micro USB charge
Laser accuracy: ±3/16 in at 30ft ±0.5mm/m
Laser projection: Cross Line Laser
Laser type (nanometre): Green beam, 520nm, class 2, <1mW
Leveling Operation: Self-leveling
Number of laser beams: 2
Operation functions: Self-leveling mode, Manual-leveling mode
Out-of-level indicator: Yes
Self-leveling range (°): ±4°
Thread for attachment connection (inch): Dual 1/4" at top & bottom
Tool Height (inch): 3.03
Tool Length (inch): 2.80
Tool Weight (pound): 0.255
Tool Width (inch): 2.40
Typical Laser visibility/working range (ft): 65
Download Manual (PDF)
Get Parts List (PDF)
SUPPORT FOR YOUR SKIL Tool

Get help
Contact Us

Parts
Order Parts

Register Product
Register Now
Do You Have Enough Power?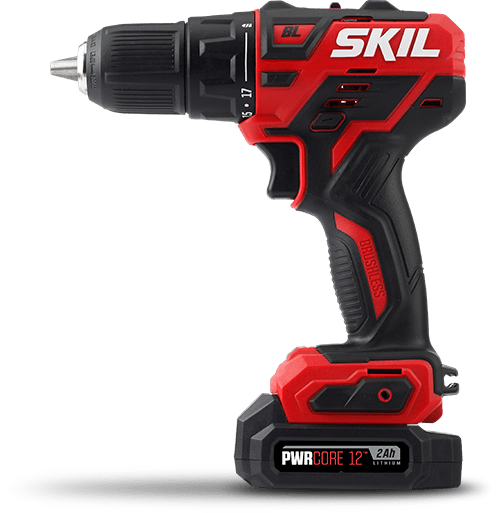 The must-have tool for projects big and small.
Explore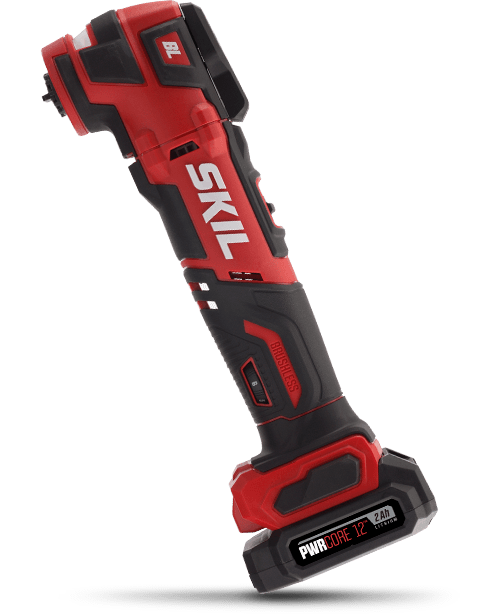 Tackle multiple projects like detail cutting, sanding, and more.
Explore